decisionSMART is a full-service retail real estate advisory firm that can function as your fully-outsourced real estate department.
The Amazing Clients that Trust us...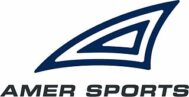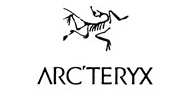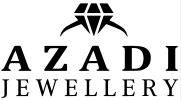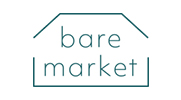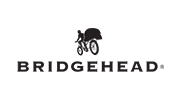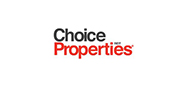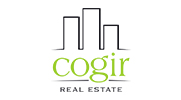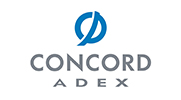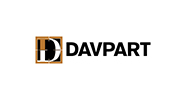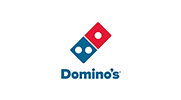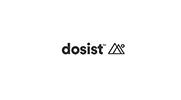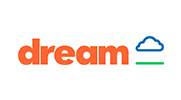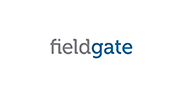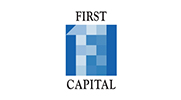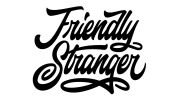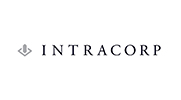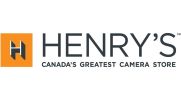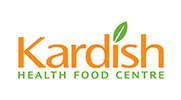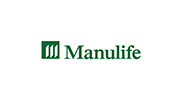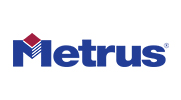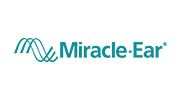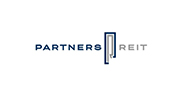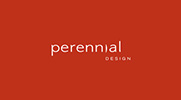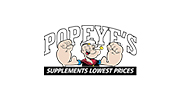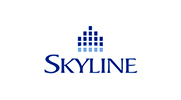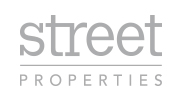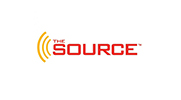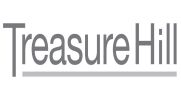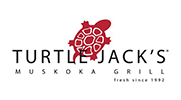 decisionSMART will create a deployment strategy that will over-deliver on your expectations as you expand into new markets, revitalize old ones or deem it neccessary to shift gears and re-think it all!
A common business growth strategy is to expand within a market or enter new markets. Our Market Development plan directs retailers to select areas with the strongest consumer buying power for your product or service. Our process includes determining the ideal markets for expansion, evaluating the potential demand of your product or service in that ideal market and a full appraisal of the competitive and complementary retail landscape within it. With a clear picture of the success drivers in a specified market, decisionSMART will calculate the market holding capacity and outline the total potential locations across all desirable markets, timing, and velocity of growth.
Using a bottom-up methodology, a Location Analysis emphasizes the spatial distribution of consumer spending for a product or service and highlights high-potential locations for new stores in a market. decisionSMART will provide a full site evaluation of new potential sites that includes the delineation of a new trade area, demographic profile, sales forecast, and list of potential stores that will be affected by cannibalization of sales to the potential new location. Furthermore, we will list a recommended real estate strategy for each existing asset in the retail network, regarding what action to take; renovate, relocate, expand, or close a retail location.
Portfolio Optimization is the process of selecting the best distribution for a retail network. The objective is to maximize sales and minimize operational costs. Portfolio Optimization examines the prospect of improving current store network profitability, expand existing market share, and develop a logical and planned approach to growth without impacting sales of the current portfolio. Portfolio Optimization also establishes a benchmark for the market to rank and compare each existing retail location through a quantitative assessment of trade areas and apply best practices to develop a framework for expansion. Our methodical approach allows a retailer to evaluate new store growth opportunities, relocation or closure decisions, and compare them based on financial merits, and the impact on capital and time-stretched resources. We have helped many clients develop a clear roadmap for Portfolio Optimization that has over-delivered on expectations and added significant value to the business.
The process to set up a retail organization is a daunting task. At decisionSMART, we have consulted for many new retailers to set up their operation based on their retail operational strengths and weaknesses. We conduct a full internal organizational audit of capital and ownership structure, tax jurisdictional issues, supply chain and cost of goods challenges, HR policies and labour issues, Finance and Accounting setups, store development processes and operations structure. This determines the company's retail IQ, brand equity and longevity index and c-suite managerial strength and effectiveness to lead and execute. Finally we advise and recommend changes within the organizational structure that exploit personnel strengths, technical capabilities, consumer trends and market timing to unlock significant enterprise value.
Through the assimilation of the data typically accumulated from a market analysis and consumer analysis, a proposed Retail Merchandising Plan is developed that integrates existing leasing initiatives with bright new incubator ideas. The key to a successful retail centre is finding that optimum balance between the ability for landlords to maximize rents for retail space with the ability for retailers to generate enough revenue to afford to pay those asking rents, given the areas' market potential. The Retail Merchandising Plan will identify leading retailers that are bolstered by the current market demand for products and services and help bring the available retail inventory on-stream at reasonable rates to provide new opportunities for retailers. The process of repositioning the retail platform will ultimately increase NOI and appraised values as rental revenues increase.
Financial Analysis will review the key financial metrics (IRR, ROI) for a variety of development scenarios, based on sensitivities to such inputs as construction costs, rental rates, optimal square footage sizes, and provide a recommendation that best meets a clients' future requirements. decisionSMART will explore developments such as a new retail location, renovation, relocation, expansion, or closure. Recommendations are established based on the assumption that one proposed initiative will provide a value and financial gain when compared to the other alternatives.
Specifically, a cost-benefit analysis (CBA) will be conducted, which is a systematic process for calculating and comparing the benefits of a proposed initiative or investment decision based on its relative costs. It compares whether the payback of the decision to invest, and by how much relative to other financial investment decisions or alternatives, outweighs the decision to leave an investment in its current condition.
decisionSMART employs leading edge technology to conduct comprehensive demand/supply analyses to fullfill all your quantitative research needs.
Trade Area Analysis essentially commences with the spatial delineation of a geographic trade area and tries to put into context all the spatial, economic, demographic, and social relationships that are occurring within that microcosm. It is typically based on a set of relevant customer data criteria such as a percentage of customers around an existing location, or a defined kilometer radius around a location based on density of customer penetration. The core of a Trade Area Analysis is a properly defined trade area and is a critical factor in evaluating the strength and composition of the customer base supporting a retail location. With good objective information and research our Trade Area Analysis delineates accurate trade areas that in turn leads to effective downstream calculation of market share, sales forecasting, and store cannibalization. A multiple number of other uses for a Trade Area Analysis include evaluating competitive impact, location comparisons, gap analysis, consumer profiling, media selection and direct marketing
decisionSMART estimates the potential for a product or service by examining the value of the total aggregate dollar spend and the annual average dollar spend per household unit on a product or service for a specified market. Through a comprehensive examination of the latest consumer expenditure surveys, consumer buying power statistics and retail trade statistics decisionSMART can predict the potential annual spending on an extensive variety of a products or services.
Understanding the market potential of a product or service is essential for a range of different strategic decisions. In short, understanding Market Potential helps a business launch their products or services with better preparation in locations that are in close proximity to neighbourhoods exhibiting high consumer demand for their product or service. Also, depending upon the overall market potential, retailers can forecast sales or the amount of revenue they could expect in an identified market.
decisionSMART can assess the Market Potential or Consumer Demand for hundreds of goods or service for all standard census, postal and marketing geographies from the following categories:
• Apparel/Clothing
• Education
• Entertainment
• Food & Beverage
• Games of Chance
• Health Care
• Household Furnishing & Equipment
• Household Operation
• Insurance
• Personal Care
• Reading Material/Print
• Recreation
• Shelter
• Tobacco
• Transportation
• Utilities, Fuels & Public Services
The calculation of market share is a critical metric in assessing retail performance and a key indicator of market competitiveness. Increasing market share is an important objective of most retailers. It is not only important to understand your position in the market, but also equally important when you need to understand how the market is changing relative to your increase or decrease in sales. Sales growth (or decline) may only be a result of similar growth or declines in the industry being measured. If you only analyze sales numbers and there is an increase of 5% over the last year, but the size of the market increased 10%, then you are growing slower than the rest of the market and competitors are gaining share.
Our Market Share analysis sources national statistics on retail sales that are relevant to your business and utilizes our proprietary methodology to estimate and project retail values at the smallest standard geographic area. It is essential that Market Share is closely monitored for signs of change in the competitive landscape as it frequently drives strategic action.
decisionSMART demographic databases consist of current-year estimates, five-year projections of demographic data into the future and historical estimates to ensure accurate trend analysis. Demographics are important and particularly useful in understanding the dynamics and characteristics of consumers. Understanding the demographic composition of the consumer in a catchment area illustrates if your target consumer is present, assists in determining the demand on products or services, helps narrow down the type and location of a potential retail operation and facilitates benchmarking against other locations or the overall market.
Demographic categories include:
• Population (age, gender)
• Daytime Population (at work, at home)
• Household (size, tenure, type)
• Income (household income, per capita income, disposable income)
• Family Structure (couples, lone-parent, children)
• Education Attainment
• Labour Force, Occupation
• Mother Tongue
• Immigration
• Visible Minority
• Travel mode to work
• Religion
• Mobility Status
• Generation Status
Customer Segmentation creates the most complete portrait of your consumer segments by integrating customer data with neighbourhood census demographics. Identify high yielding consumer groups, those that are most likely to use your product or service. Unique lifestyle profiles or segments will provide insights into the behaviour and mindset of your consumers and become valuable in branding, marketing, and leasing initiatives.
A Void Analysis is a detailed survey identifying which, national and international retailers are missing in a market. This includes potential occupiers exiting the market that are suitable candidates for relocation and local retailers considering expansion or relocation. Void Analysis benchmarks current retail tenancies at established top performing shopping centres and "High Streets" across potential markets where new retailers to a market have positioned themselves over the years. Void Analysis also identifies dominant players in specific retail categories. Generally, these retailers are top performing in their respective categories and are often considered as desirable co-tenants by other retailers. Additionally, Void Analysis, identifies traditional retailers that are revitalizing their presence in the market, with many locations undergoing redesigns and new stores openings.
Lastly, Void Analysis involves an exhaustive review of recent news articles, trade publications and press releases that examined the themes of retailer growth and expansion; equally for Canadian, US and international retailers, and these insights further assist in defining the void study. A summary matrix is generated identifying by category which of retailers are present or absent, along with their typical store size requirements.
The process of structuring a Consumer Survey are critical so that the data collected is useful and the correct conclusions are obtained. decisionSMART understands the anatomy of a consumer survey and we work in close consultation with our clients to gain results with clear insights. We design, create, and execute the survey instrument, conduct a statistical analysis, tabulate, and issue a summary report that is statistically reliable. The sample size of our Consumer Surveys is chosen scientifically, administered scientifically and the data is weighted appropriately so that the sample results mirror what would be expected of the whole consumer population.
Access traffic data that you can use to visualize the annual average daily traffic (AADT) that drives past your business or conduct a study using industry leading video analytical technology. By leveraging industry leading video analytical technology for Turning Movement, License Plate, Bicycle and Pedestrian Studies we can achieve incredible accuracy even in high-traffic locations. With automated video processing it is possible to achieve greater accuracy through a set of algorithms that check the accuracy of the counts and ensures that shapes are being properly recognized. Solutions are customized to meet your specific requirements.
Use Traffic Counts data to:
• Compare data from multiple locations to identify the best site for your retail location
• Promote the visibility of your development or property to prospective retailers
• Investigate how traffic can impact store construction
• Find which routes are utilized the most
Tenant Lease Negotiations
decisionSMART will negotiate a lease in the right location, at the right rent and include all the necessary lease provisions that best protects your interest.
We negotiate deals and deliver results! By drawing on our global knowledge of real estate markets, learnings from extensive dealings with intricate real estate transactions and our favourable relationships with complex landlords, decisionSMART aggressively pursues and secures the optimal locations at rents and lease terms that best address each client's unique circumstances. We assess all the salient business points, coordinate legal review with your counsel, present counter offers to landlords and prepare a final financial review prior to you signing a lease. As a result, we have been able to successfully negotiate over 500 favourable deals for clients in markets across Canada and the US.
The best strategy to negotiate favorable renewal rates is to ascertain what the current market rents are based on transaction data from a blend of historically completed transactions and current available listings from comparable retailers in the area. Using our broad broker and retailer network, along with the use of our proprietary database of completed lease transactions by market, decisionSMART keeps a current pulse of true market rents across the retail landscape. As a result, we have been able to effectively negotiate more than 250 below market renewal rents at financially flexible terms, unlocking substantial immediate savings for our clients.
When new retail nodes are built or changing market demographics shift consumer spending patterns away from your store network, they can negatively impact the financial performance of your retail business, and force you to close your location and restructure or terminate your lease. decisionSMART has helped many retailers assertively stress-test their real estate portfolio, review their leases and develop repositioning strategies to renegotiate and/or terminate their leases, secure rent reductions and reduce occupancy costs, dispose of or relocate under-performing assets and reduce overall risk and liability exposure to the company. Based on our transactional experience and ability to understand the collective value of complex and often varied retail portfolios, our recommendations can minimize the potential economic loss within your company and enhance returns from your retail real estate portfolio where others may not recognize value.
Construction Project Management
decisionSMART offers both retailers and commercial landlords comprehensive end-to-end construction management services to plan, execute and manage any sized construction project or development mandate.
Every concept starts with a great idea. decisionSMART uses professionally designated design, architectural, and general construction affiliate partners to help bring your idea for a business to life, as a fully designed retail concept ready for mass expansion and development. Our designers will interpret and translate your design idea into a concept plan, our architects will create the architectural drawings for permitting, and our project managers will complete the construction fit-out for you.
The decisionSMART team of preferred architects and designers provide clients with full-on design and engineering support services, including CAD/REVITT services, structural and MEP design, environmental and remediation services, H&BU valuation studies, FF&E Sourcing and Management, and LEED and Sustainability consulting services.
Processing and expediting permits and securing approvals from provincial and municipal authorities quickly that meet all necessary jurisdictional requirements is the result of smart, meticulous preparation and execution. It requires a dedicated team to coordinate consultants, research jurisdictional conflicts, complete necessary forms, gather authorizations needed, submit the applications in person or online, follow the permit through the approval process, handle corrections as necessary, and send approved permits to your location or job site. The goal is to secure approved permits by ensuring all the details for all types of projects are taken care of so you can start construction on time.
After signing the Lease, executing the tenant fit-out of the new retail space remains the most significant risk of any construction project. As the general contractor or construction manager for your build-out, decisionSMART acts as your representative during the construction process. We offer a full suite of customized project management services including budgeting & scheduling, utilities coordination, competitive bidding, trades management, on-site supervision and contract and payment processing to ensure your project is completed competently, efficiently and cost-effectively.
decisionSMART is a single agent source for retailers and landlords looking for facilities management support. Our large partner network specializes in energy management, mechanical & HVAC equipment optimization, and building control & automation. Throughout the building lifecycle, our collaborative, cross-functional team aligns technology with real-world experience and capabilities to manage repair and maintenance of inefficient equipment or upgrades to aging facilities. We work together to provide clients with cost-effective solutions for any type of building structure, industrial facility or portfolio of assets.
decisionSMART can act as an independent mediating party and provide clear and impartial conclusions to resolve disputes between a retailer & landlord or between a franchisor and franchisee.
The process of a witness providing expert testimony at a tribunal, mediation session or other hearing requires unparalleled expertise in a particular subject matter and can be the difference between winning or losing a judgement. Given our familiarity with judicial procedures and years of professional retail industry experience, we possess the technical resolution skills and the credibility to sustain your dispute when it counts the most.
The dispute resolution process starts by examining supporting documentation or evidence prepared by one or many opposing consultants. Before we can comment on your argument and provide a realistic evaluation of the likelihood of success, we perform a thorough peer review of critical data methodologies and computational formulas within your opponents' case material. Study conclusions are scrutinized for indications of bias or data calculation errors. All relevant precedent case law is reviewed to gain a thorough understanding of the arguments used to previously defend analogous business disputes. The process ends with the formulation of a well-documented fact-based report that validates or presents an appropriate and plausible alternate conclusion based on similarly accurate and professionally executed experimentation.